About this jerk...
Things...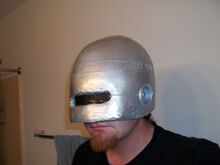 Sometimes I write emotionally unsettling - unleavened glutinous dough pressed or extruded into a variety of shapes, or sheets. I also like to do 8, and 16 bit screenshot manipulation from time to time.
I guess a lot of my stories are too long, and uninteresting based upon the low volume of comments and reviews I receive. But whatever, I like them.
I don't really rate the pastas I read on any kind of scale, It's tough for me to break everyone's writings into a 1-10 system. I just try to give compliments, and constructive criticism :) I also sometimes like to go through random stories on the wiki (often in the Needs Work category) and touch up spelling, grammar, and clarity issues. If I ever edit something of yours and you don't like it, by all means let me know, or simply change it back.
I enjoy the writings of Clive Barker, Stephen King, Kurt Vonnegut, Harlan Ellison, and Ray Bradbury among others. I kinda like those Preston and Child novels too.
My favorite TV show is currently The Joy of Painting with Bob Ross
Here is a blog post I wrote to help writers out with common spelling and grammar mistakes, as well as some tips on form and content.
I guess sometimes I narrate pastas. Check out my Channel; Web Pulps.
Latest Video: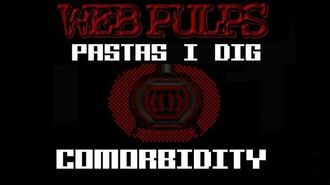 A reading I did of a story that was migrated here a a few years ago, I think. I've wanted to read it for a while, if you want to check out the pasta it's here - Comorbidity
Video games I enjoy
I don't keep up on most modern games, and what I consider modern is pretty much anything post PS2 era. But I do like me some NES, Genesis, SNES, Atari, and Arcade games. Some of my favorite Video Games include, but are not limited to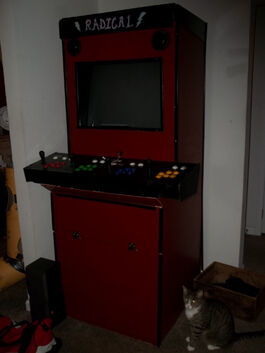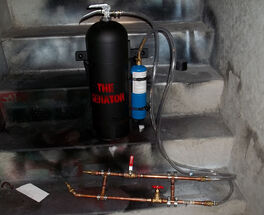 Double Dragon II: The Revenge (NES)
Contra (NES)
Final Fantasy 6 (US 3) (SNES)
TMNT4 Turtles in TIme (SNES, Arcade)
N.A.R.C. (Arcade)
Pole Position (Arcade)
Tiger-Heli (NES)
DOOM (PC, although I played the hell out of the SNES version with its awful graphics)
MegaMan X (SNES)
WWF No Mercy (N64)
Super Metroid(SNES)
Metroid Fusion, and Zero Mission (GBA)
Shatterhand (NES... even though I can't freakin' beat it)
Earthbound (SNES) Just played/beat this for the first time!
Final Fantasy 4 (US 2) (SNES)
Dragon Warrior 1, 2, and 3 (NES)
I Have No Mouth, And I Must Scream (PC) - It's on Steam, I think. Good 90's point and click puzzler.

I'll add more as I think of them.
Movies I enjoy
My favorite movies include Robocop(1987), Predator, Ghostbusters, Pee-wee's Big Adventure, Commando, Crank, Terminator 2, Eraserhead, Teenage Mutant Ninja Turtles (1991), Napoleon Dynamite, Tetsuo: The Iron Man, The Protector, Godzilla (1954), Star Trek (Wrath of Khan, and The Search for Spock are my favorites), Natural Born Killers, Most Cronenberg films I've seen (The Fly, Scanners, Videodrome, Crash, Dead Ringers) River's Edge, Thinner, The Shining (Kubrick version, and the 1997 TV Miniseries) Hellraiser 1 and 2, Nightbreed, Lawnmower Man, Wes Anderson Flicks, Sleepaway Camp, The Burning, lots of others, I'm sure I'll add to the list.
Sounds that my ears like
"Real Music"
Some of my favorite music acts includeGWAR, Exodus, Oingo Boingo, Ghoul, King Diamond, 3 Inches of Blood, Hatriot, Zombi, Michael Jackson, Andrew W.K., Kansas, Lady Gaga, Judas Priest, Megadeth, Phil Collins, Black Sabbath/Heaven and Hell, Impaled, Huey Lewis and the News, Pantera, Kim Wilde, Kreator, Halford, Genesis,
Music from video games :D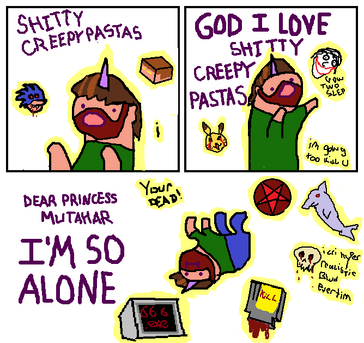 Despite the lengthy and ever-growing list of favorite bands, artists, and songs, I've found that what I consider to truly be my favorite kind of music, are the songs from older Video Games. Feel free to make fun, or be confused, but I have several CDs of music from video games. There are too many tunes to list, so I'll only go into a few of my favorites:
Overworld Theme from Fester's Quest (NES),
TIger Heli (NES), Stage 1 "Fire!" TMNT2 (NES version),
The entire soundtrack of TMNT 4: Turtles in Time (SNES) but especially "Neon Night Riders," and "Technodrome, The Final Shell Shock,"
Most of the Super C OST (NES),
Journey to Silius OST (NES),
Shatterhand OST (NES),
Final Fantasy : Mystic Quest Boss theme, and Dark King Theme(SNES),
Starfox "Corneria"(SNES),
MegaMan 2 OST (NES, and Bit Brigade live version),
Bad Dudes stage 2(NES),
SR-388 theme from Metroid 2(GB),
BattleToads Turbo Tunnel part 2(NES)
Bayou Billy - stage 1 (NES)
Abadox - stage 1 (NES)
Double Dragon 3 - Stage 1 part 2 (NES)
Bionic Commando - Area 8, Area 9, Area 12, Area 3 (NES)
Megaman X - Whole OST especially Spark Mandrill, Storm Eagle, and Sigma First Form (SNES)
Streets of Rage - OST, Especially - Beatnik on the Ship (Genesis)
... the list goes on....
Pastas I've written
Metroid: Mother? - A recollection of a young woman's experiences of a time she played Metroid on NES after a medical procedure. Tons of screenshots, some animated. July 2014 Creepypasta of the Month!
My Buddy Sandman - The tale of a point and click adventure game made by college students in the 90s called Warlocke, and its possibly dark back story. Screenshots! April 2105- Nominated for CPotM
Contestant 18 - A short pasta touching on the subject of reality television, and game shows. Nothing too original, just my personal take on things. Non-Gaming!
Lament of an alcoholic. - Not really a creepypasta, more of a very personal story describing some of the challenges, and reactions to challenges in my life.
Ebgerd: The Rock n' Roll Troll With Soul - A man revisits a computer game from his childhood, and recounts strange incidents throughout his life. Game related. Screenshots. February 2015 Creepypasta of the Month!
Augmented. - A dialogue between friends discussing the best body money can buy. Not really a Creepypasta, more of a short work of speculative fiction.
Fish Replicas - The subject of a strange internet popup ad becomes the fixation of an artistic young man. Non-gaming!
Needs Work - A story that explores what would happen if there was backlash from harsh internet criticism. Relates to the Wiki a bit :3 
Newly Single - A gaming pasta based on the adult puzzle/dating sim, HuniePop. includes screenshots! 
Squaring Up - A story of a wrongful death, low stakes wagers, and postmortem revenge. A collaborative effort! Inspired by SynfulBlood and written by me. 
Tuesday Night Toad - A story about a guy who gets a strange visitor at regular intervals, and how he feels about it. 
Tiger-Heli: Beneath the Surface. An Analysis. - A silly, yet thought provoking analysis of war and culture as it relates to a classic NES top-down shooter.
I Can See Me - Lyrics to a silly song I wrote a while back. Song is posted too, Listen while you read!
Banish Commercials 5ever! - It's my trollpasta ritual... sorry...
Personal Achievements :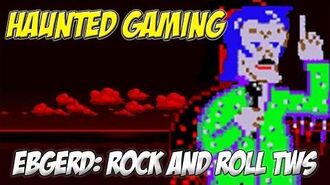 On the Wiki:
Nominated CPoTM June 2014:Metroid: Mother?
Ditto for July 2014 :)
Won CPoTM July 2014: Metroid: Mother?
Made Haunted Gaming: Metroid: Mother?
Butterkarp of Luck. Apparently I made the 34,000th edit on the Wiki
Won CPotM Feb 2015: Ebgerd: The Rock n' Roll Troll With Soul
Made Haunted Gaming: Ebgerd: The Rock n' Roll Troll With Soul
Won CPotM April 2015: My Buddy Sandman
Made Haunted Gaming: My Buddy Sandman
Won CPoTM: Needs Work
Nominated for CPotM May 2015: Newly Single - A HuniePop Creepypasta
Made Haunted Gaming: Newly Single - A HuniePop Creepypasta
Won CPotM February 2016: Fish Replicas
In General:
Built 2 M.A.M.E. Multi-Arcade Cabinets.
Had a letter published in The Weekly World News.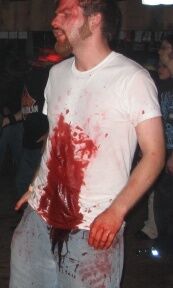 Sang for the greatest heavy metal band in northeastern Pennsylvania; Heavy Meat Love.
While performing with said heavy metal band, was asked to stop playing on more than one occasion.
Had my work critiqued as follows, "What a waste of talent."
Have seen GWAR perform live nearly 20 times.
I own a shirt emblazoned with the logo for the adhesive product; Gorilla Glue.
Some of my other pages...
Web Pulps. - Pasta Narrations! Perfect for folks who can't read!
http://urkelbot666.deviantart.com/
https://www.youtube.com/user/urkelbot666
My Art
Stories I Enjoy
I Have No Mouth, And I Must Scream
Blurble.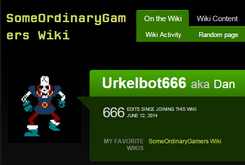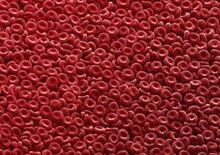 Community content is available under
CC-BY-SA
unless otherwise noted.