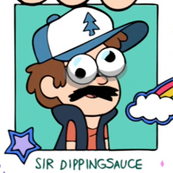 Hello, I'm Dustyfootwarrior! Please call me Dusty (or Dust, Duster, Feather Duster, Dust Storm, Wusty, etc). I'm probably the closest to a weaboo that this site has, but I am NOT one. Watching animes and reading manga does not mean I am.
My favorite anime and manga is Yu-Gi-Oh! Not GX, Zexal, or the one with card games on motorcycles, the original one. My favorite part was the very beginning, which is called "season zero" by fans due to it never being shown in America. Its my favorite because of its amazing (and hot) characters (aside for Miho, whom can go die in a fire. Seriously, why do the anime adaptions always ruin everything?) and Yami being a bitch by killing people. And it wasn't all about card games. It seems impossible, I know, but it did happen.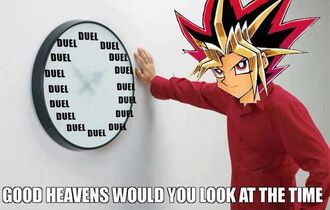 I also enjoy the Abridged series, as you could probably tell by some of the jokes in this paragraph, but I'm not going to get into details because you'd be here for hours.
I am also a big Nintendo nerd, but I'm slowly but surely trying to broaden my horizon to new possibilities. In other words, I'll probably jump from game to game, most likely changing my avatar each time as well. So, yeah, expect it.
I'll add more later. You know... eventually....
And, one last thing, I would like to mention that I AM a GIRL and that there ARE other GIRLS here, if not two more that are even on often enough to count. I am aware Dusty is a boys name, but frankly, I don't care. I like my name.
 If you need to contact me, I'm mostly on DeviantART , but I'm also on Tumblr and here. If you want to talk here, use my message wall, unless I'm in chat. If I am, then send me a private message and I'll help you.
My Writings
My Poetry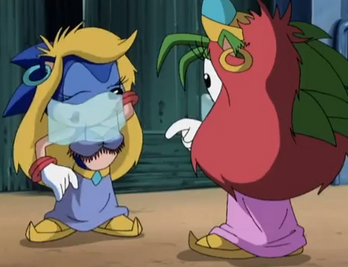 My Video Game Mindfuck Series
My Friends from Chat and Wiki
This is only so far, I'll add more when I make more
My Accomplishments




Trichotillomania won Back From the Dead!
Trichotillomania was nominated to become CPotM for December 2013!
Trichotillomania won creepypasta of the month!
Trichotillomania won Most Detailed Pasta of 2013!
Mirrors won Best Poem of 2013!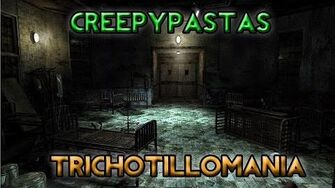 Trichotillomania got more readings!
I'll add more when I accomplish things.
My Interests
If you like any of this, I'd love to talk to you about it!
My Favorite Youtube Videos
Community content is available under
CC-BY-SA
unless otherwise noted.