Welcome Team HORGLE!!! Disclaimer: We're dead! Extra Disclaimer: NEW STORY!!!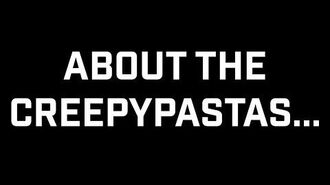 SPECIAL ANNOUNCEMENT!!!
CONGRATULATIONS to The Mario Diaries 2: Lost Page for being nominated Creepypasta of the month, Creepypasta of the Year, getting the Seal of Badassness, being read by Mutahar (even though he died four years ago), having Woodman's approval, and generally breathing life into the dying creepypasta community! You can read this groundbreaking story here, and we are so glad to have it on our humble website. NICE GOING!!!
Potential BIG NEWS on the way! A Wikileaks page (since taken down) hinted at the possibility of our lord and saviour Mutahar (SomeOrdinargyGamers) being cast in several roles in the upcoming reboot of Eddie Murphy's wildly successful 2007 film Norbit! More news as the story develops...
Please see the video "About the Creepypastas..." video for the explanation on why the Haunted Gaming videos have been privatized on Youtube.
If you are looking for Mutahar's old videos, they have been moved to an alternate archive channel which can be viewed here.
Welcome Team, or random person who stumbled upon this page while venturing through the vast jungle that is the internet. This was the official Wiki of SomeOrdinaryGamers! This wiki was specifically created for the express purpose of posting your creepypastas for Mutahar to review. However, he ended up doing too many deep web videos, and now this is all that remains. We are a dead community. Please help. I keep hoping if I cry out long enough someone will respond. It hasn't happened yet, but I will hold out hope. Save me.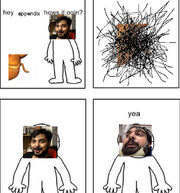 We are proud of our 12 users, 77,499 pages, and 157,336 edits!
~Click here to access a YouTube channel that compiled some of the old creepypasta readings by Mutahar before he died!
~Click here to access the SomeOrdinaryGamers Wiki's rules of usage page!
~Click here to access the SomeOrdinaryGamers Wiki Chat rules and expectations!
~Click here to access the SomeOrdinaryGamers Archives, a page displaying the history of Team SOG!
~Found that creepypasta on here that stood out more than any other? Make sure you check out our Creepypasta of the Month! page to vote for the creepypasta that you enjoyed (or suffered from) the most!
~Team SOG is over 550,000 strong!!!
On 21 November 2015 Mutahar's SomeOrdinaryGamers channel posted its 1,000th video! What a milestone! Here's looking forward to the next thousand!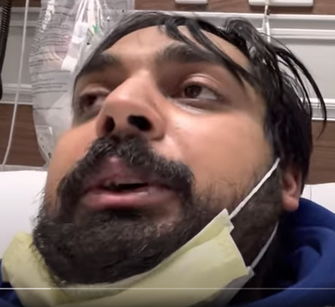 Announcements!
~Mutahar is fucking dead. Invest in BitCoin to save him.
~Some days I like to lie in the snow, cross my arms, and wait for it to take me. Kind of like how Mutahar took his community for granted. Thanks Muta, I have depression thanks to you!
~Ever wanted to have your own Wiki Chat Emoticon? Well, no.
~Need some inspiration? Don't we all.
~Flesh.
Nightmares & Dreamscapes
A page dedicated to sharing some of the most realistic scary stories to ever grace humanity.
Sleep well, Children...
Everybody Talks (in their sleep!)
A page dedicated to chat and the spreading of kickass, "Everyone Talks". A personal addition, by Auron. Hope you guys enjoy!
Creepypastas!
* Click Here to enter the creepypasta section and create your own page and post your creepypasta!
* Click Here Have a theory about a certain game, or a certain event in a game? Post it here and show your opinion to the world!
* Click Here to enter the ONLY special listing dedicated specifically towards fanfictions and other fan works.
* Click Here for an easy guide on how to create your own page, write your own creepypasta, and submit it to the creepypasta list for all the world to see!
* Click Here Learn the Trick of the Trade! Learn how to write Pastas that will make people afraid of the dark again with our Tips and Tricks!
* Click Here to cast your vote for Creepypasta of the Month!
* Click Here to cast your vote for Creepypasta of the Year!
* Click Here for a guide to adding categories.
* Click Here to trade ideas for creepypastas and team up to work on them.
* Click Here for some guidelines created for newcomers to the writing hobby.
Latest Activity
Well... what did you expect? We've almost done nothing since Mutahar died... please leave while you have the chance. We still need time to grieve.